Comments on every website
share advice, better deals, browsing tips and opinions…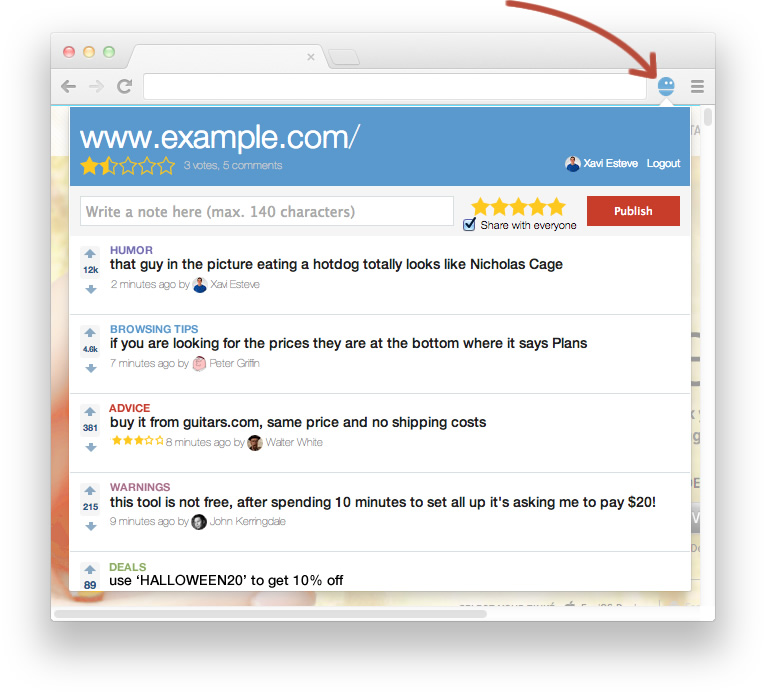 Read helpful comments from other people
Get discounts, scam warnings, hints to navigate a site…


Using Safari, Firefox or Edge? Drag and drop [common] to your bookmarks bar
common is free, no account needed
Add the extension and you are ready to go
common is a browser tool that lets you post notes in any web page and read notes from other people.
You can also store private notes by unchecking Share with everyone so you can store passwords, shopping lists and more.
All users can vote notes Up and Down to sort them out.
What can I comment on?
Anything you want. Here's some ideas:
Inform users about a mistake or update
Refer to other sources with further information
Comment without getting moderated by corrupt moderators
Discount coupons and voucher codes in online stores
Warn users on fishy companies or scams
Find account login info for sites that require an account